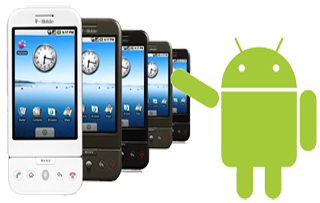 Android is one of the best known platforms of the recent times. It leaves a never ending impression on almost every facet on even a common man's life be it socializing, playing, business or entertainment. But if you have an Android phone, it is presumed that you will download the least applications for the device. If you are looking for an Android application development company, we assure that you are on the right page.
More is certainly better:
You need your Android every time, wish you could do everything over the phone - shopping, chatting, playing games, listening to live concerts? Well, if your answer is a strong yes, Crystal Website Hosting is here for you. Our company is an Android development company making its presence felt among the industry peers for eons.
⇒ Out of so many operating systems, we have an expertise in developing Android applications. We build a synergy beneficial for your business.
⇒ We provide you multimedia applications, business applications, games and fun, entertainment along with utility applications.
⇒ Our company as an Android app development company provides almost everything. We make what you just have in your mind - we convert your dreams into reality.
Bored of watching the videos that look rustic? Just use our applications and see how the definition of fun changes.
You Automatically Get When You Hire Us:
Most of our orders come by word of mouth. Our long-term relationship and passion for customer delight have enabled us to create our own niche market. The attributes glued with our services can be defined as:
⇒ We vow for your secrecy in every field be it website design or SEO. We never share your details with others and vice-versa.
⇒ 'Quality with the best affordable prices' - the motto we follow.
Want to see what changes we can bring? Give us a call and experience yourself.
Mobile App Development