With
Quality in mind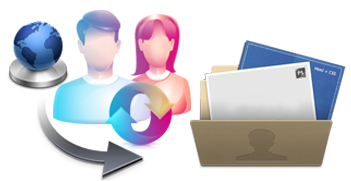 Put Your Best Foot Forward Stiff competition in the online business community has necessitated increased focus on maximizing revenues and reducing costs. The journey begins with a sustainable customer acquisition process that involves identifying, capturing and developing highly targeted new customer relationships. In fact, the success of your business relies heavily on your customer acquisition strategy.You may have spent thousands of dollars creating a highly attractive and functional website. What if this website fails to attract footfall? What if your website is viewed by thousands of visitors every day (maybe because of robust SEO techniques) but is unable to convert visitors to buyers? These indicate that there is something amiss with your customer acquisition strategy. What you would need to do is to identify the shortcomings and make necessary modifications in the existing strategy or build a new one altogether with the help of a specialist like Crystal Website Hosting.
Why choose Crystal Website Hosting to build your Customer Acquisition Strategy?
Crystal offers a range of effective solutions to its online business clients to acquire and maintain healthy long-term customer relationships. At Crystal, we focus on your success, which can be accomplished only because we have a deep understanding of your clients. Our experienced team of professional consultants, client acquisition and marketing managers, social media experts, designers and developers ensures a complete understanding of the online space as well as client requirements. This combination enables us to offer comprehensive solutions that cater to individual requirements.
The team has in-depth knowledge of:
« «Customer behavior patterns (this includes how customers interact with web properties).
« « Factors that affect customer behavioral patterns.
« « The evolving industry life cycle.
« «Technologies for simplifying the process of customer acquisition.

We at Crystal , think out of the box to help you develop a comprehensive and effective customer acquisition strategy. We conduct thorough research of the demographics and communities to help promote your products and services in industries that you missed earlier. We also study your competitors and help you identify and implement techniques to optimize the performance of particular key performance indices (KPIs).
Further, our social media marketing experts know that social media platforms, such as Facebook (500 million potential users) and Twitter, that play an important role in increasing your customer base. Our experts ensure that your new customer acquisition strategy incorporates elements that capitalize on social media.
Crystal Website Hosting helps clients identify customer acquisition strategies that are aimed at accomplishing their business objectives. We'll help you to optimize your strategies in such a way that you can easily integrate the changes into the exiting acquisition process. This will ensure that you develop sustainable and profitable customer relationships.
Crystal Website Hosting
Plot 16B Martin Road Old
Kampala Next Metro Fm
Email: sales@crystalwebsitehotsing.com
Email: crystalwebsitehotsing@gmail.com
Telephone
+256 704 63 50 44
+256 777 50 61 26