With
You Always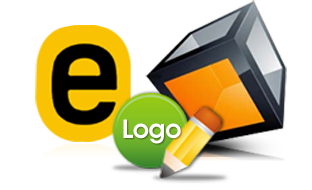 The web is a pretty hard business place. Getting your company or product noticed is no child's place on the web. This is mainly because of the basic nature of the web, one can jump instantly from site to another if the former does not interest him as much as the latter. Thus, creating a strong yet powerful impression about your company is the answer to this problem and this is what constitutes its corporate identity. While the corporate logo helps people remember the company it stands for, a superior corporate identity comes about through steadfast and consistent branding on the web. Let us see how our practices can help you get that winning corporate identity.
We go back to the drawing board!
We go back to the drawing board!
Each company's corporate culture is unique and so should be its corporate identity design. We make you 'unlearn' all the things that are already there and help you find your own uniqueness. Together, we communicate that uniqueness to the world in the most impressionable way. Surely, it goes in consistency with your past corporate image (if you are an established company and desire only a change). You will never find us imitating for petty gains. Satisfaction is what we aim to bring across.
Taming the web to your advantage
The biggest advantages that web brings along is interactivity. And we exploit it to the best for you. By using dynamically generated web page content, we manage to deliver specific sales messages or promotions accurately, on a personal basis. This generates an information- feedback- information loop and helps us to understand user needs in a better fashion. By fulfilling your customer's needs and buying experience in this positive way, perceptions of the company and product are surely enhanced. And yes, the corporate identity is also formed in the right manner.
Help visualize the future with branding
Experience and our unique approach has always directed us towards projecting the 'personality' of your company in the most authentic and believable way. The customer visiting your site gets a feel of what the company stands for and what to expect from it in the near future.
If your corporate identity needs an overhaul or is to be developed from a scratch, then take a look at our corporate identity packages. Our designers will reach you right away once you contact us.