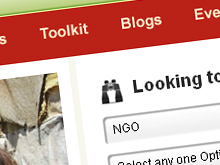 NGO Marketplace
Giving online space for micro, small, medium and large NGOs to connect with corporates, individuals, educational institutions, and an automated micro-site development tool for organizations to feature their products /services, create appeals and respond to offers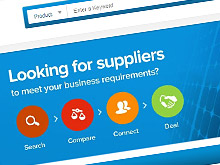 SolCorner
The first-of-its-kind B2B marketplace exclusively for global traders and buyers of Solar products. The portal offers solar equipment manufacturers and suppliers to showcase their product and service offerings as well as buyers to search, compare and request for products.
Portal Design - Features
1 Group Discussion Forums
Crystal Website Hosting helped build the National HRD Network's 7 Online Communities in the HR domain with seasoned mentors. We can help build one for you - be it for any industry or service offering. Meaningful forums with clear threads, a hassle-free mechanism to post responses, seo-friendly tags and sharing tools can go a long way in making successful online communities.
2 Online Quizzes
What better way to engage your audience than having them participate and interact with you, and more importantly, keep coming back for more. We can integrate simple, timed or random quizzes with competitive scorecards. An essential tool for Corporate Intranets and community portals, online quizzes can turn to be an addictive game, taking your brand value places.
3 Polls & Surveys
Get the community to voice their opinion and vote their preference on key subject matters. Added with in-depth analytics, graphs, charts and business intelligence, survey results and reports can equip you with the right tools to build credibility and authority.
4 Micro & Multi-Blogging
With Web 2.0 defining User Generated Content [UGC], your portal design will need to empower users and give them a platform to communicate. Multi-blogging can give your website an edge by having active contributors who can promote your brand, product and service offering.
5 Member Dashboards
Customized member profile pages entice the user and instantly connect with them, giving them the feel-good factor. We can help design and develop individual member profile pages with networking features, public/private settings and dual-verification/mobile authentication systems.
6 Events Calendar
If your portal has regular offline events, we can design a dynamic CMS-enabled calendar that lists current and upcoming events, as well as auto-archives past events integrated with a photo/video multimedia gallery and online registration solution. Go one step further and pay / print tickets online too.
7 Newsletters & Emailers
With in-built mailing lists, subscribe and unsubscribe features, we can integrate newsletter and mass-emailer solution that allow you to periodically connect with your active list of users. This helps in driving steady traffic and repeat visits to your website, and increasing newer traffic by way of social sharing and forwarding.
8 E-Library
Upload, Manage and Share documents of any file type and grant access to individuals or groups through our dynamic e-library solution / document management system. Topped with built-in analytics that logs visits and downloads, this solution is best suited for enterprise knowledge portal development and corporate intranets.